OVER 30 YEARS OF EXPERIENCE IN TRANSLATION SERVICES AND MECHANICAL SYSTEMS PLANNING IN BUILDINGS
We provide translation and mechanical systems design in buildings
JUST CALL OR WRITE US. WE WILL QUICKLY ANSWER AND FIND THE SOLUTION. GET A LANGUAGE SERVICE QUOTATION.
We provide translation services in the most important European and non-European languages. Our work is always accurate and punctual and we never compromise on quality. We offer written and sworn translations and simultaneous and consecutive interpretations in various fields, e.g. technical, business, legal. We work closely  with approximately 50 best qualified, professional and passionate translators and interpreters coming from a vast variety of backgrounds, making sure we can always find a suitable translator for you . We are fully dedicated to our clients and their needs and our friendly team will be happy to assist you in any matter!
We offer plotting and photocopying services in A5 – A0 and other formats in colour and in black and white.
The design offer includes,
Water supply, sewage and stormwater systems, heating, air conditioning and ventilation systems, cold water systems,
Connections: water supply systems, sewage systems, rain water sewage systems, gas systems,
Heat sources: boiler halls, heat exchanger halls,
External networks: water supply, sewage, stormwater sewage systems, gas and heat systems,
Pump stations,
Conceptions,
Possibility of design projects in 3D.
Energy certificates of buildings
Energy performance assessment,
Energy certificates of:
residential buildings (single- and multifamily),
commercial buildings,
utilities.
We offer appraisal of real estate values (buildings, plants, plots, fixed assets) by authorized appraisers.
Dołącz do ponad 100 zadowolonych klientów z kilkunastu krajów! 
Join over 100 satisfied customers from over a dozen countries!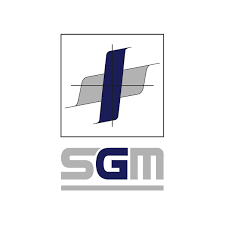 Niniejszym polecam usługi tłumaczeniowe  firmy Biuro Inżynierskie 2 A&D Oktawiec z siedzibą w Gliwicach, Polska.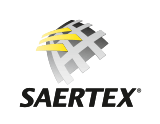 Zawsze byliśmy w pełni usatysfakcjonowani jakością i terminowością tych usług. Właściciel i załoga Biura Tłumaczeń są w najwyższym stopniu profesjonalistami, są pomocni i przyjacielscy oraz oferują konkurencyjne ceny usług.

Długoletnia i owocna współpraca pozwala wyrazić nam zadowolenie z bieżącej obsługi i zarekomendować firmę A&D Oktawiec jako rzetelnego i kompetentnego partnera w zakresie obsługi tłumaczeń